I'm a few days into my "Week with Linux" and so far I have yet to find a reason why I wouldn't want to stick with it. So today I decided to throw it a challenge that even my Windows install has had trouble with in the past... my printer!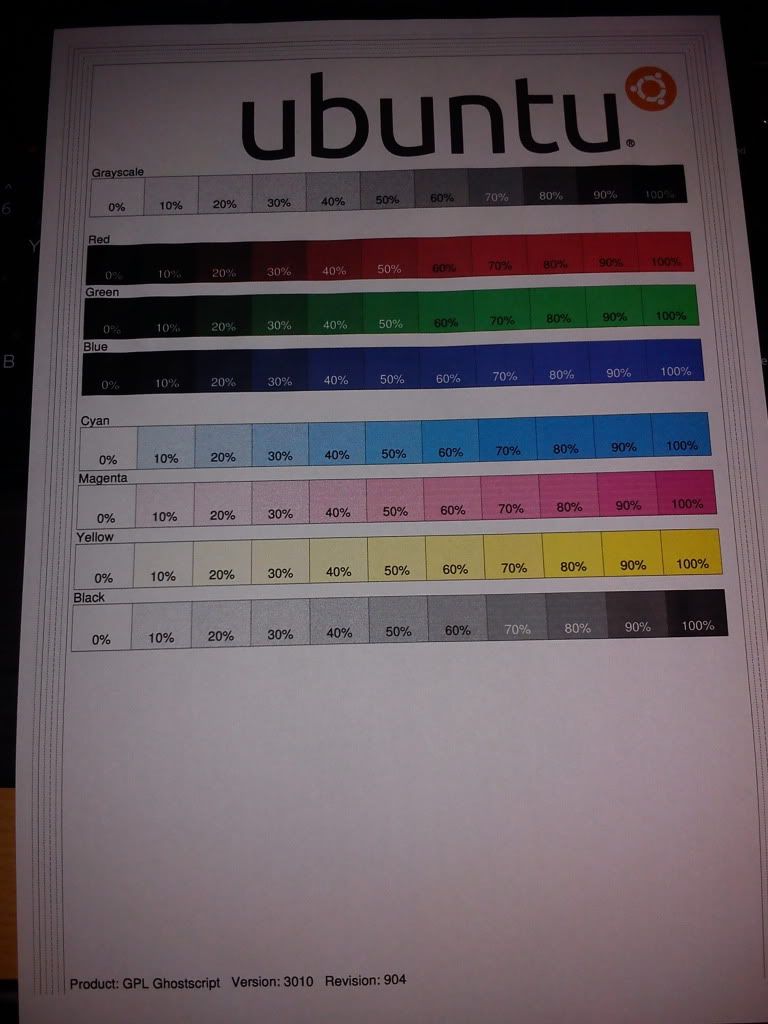 It is an HP3900 series which for some reason has trouble installing on about three different Windows 7 based machines. Not to say I didn't get it eventually sorted... But not without a bit of faff.
And so up stepped Ubuntu... Printer detected... Printer Installed... Huh?! Within seconds I was printing a test page. And as you can see other than what seemed to be a huge waste of ink, it printed without fault.
So another challenge met with very little fuss. I really did think this was going to be a real show stopper. Next in my challenge bag will be video playing, an often popular sticking point for some operating systems. Stay tuned.